Welcome to Our New Website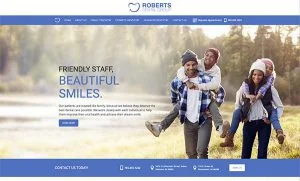 Our team at Roberts Dental Group is thrilled to welcome you to our new website! Dr. Justin Roberts has filled this new space with a wealth of information about our practice and procedures, providing a valuable resource for current and prospective patients. Take a look around to learn about the variety of dental services we offer, including family care, cosmetic treatments, and advanced solutions.
If you have any questions or would like to schedule an appointment, feel free to contact us today!