How to Fix a Chipped Tooth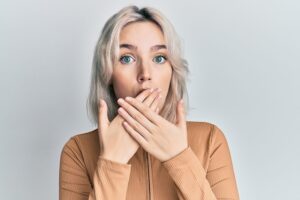 Chipping or cracking a tooth can cause significant pain in the present and serious problems for your mouth down the road. There are a variety of ways to fix or resolve a chipped tooth that has impacted your smile. At Roberts Dental Group, the primary ways our team addresses slightly or significantly chipped teeth are through porcelain crowns and porcelain veneers. 
Both porcelain crowns and porcelain veneers can be great solutions for fixing cracks in one's smile. However, while sharing similar traits, crowns and veneers are distinctive treatments and the process of applying each restoration differs. Our cosmetic dentist Justin Roberts, DDS proudly offers both procedures for treating damaged teeth. Dr. Roberts will be able to better determine which treatment is best for you based on his assessment made at your initial consultation. 
Porcelain Crowns
Porcelain crowns can be an effective method of treating damaged and compromised teeth and restoring your smile. Crowns are essentially dental caps made of porcelain that are placed on a damaged tooth to provide support, prevent future deterioration, and improve your tooth's appearance. Porcelain crowns are individually tailored for each patient with designs crafted for each tooth in order to ensure a perfect fit. Crowns are also color-matched to your original, natural teeth to ensure the most natural-looking appearance. 
Porcelain Veneers
Similar to dental crowns, dental veneers are also made of porcelain and provide stability, but primarily serve as a cosmetic fix. Porcelain veneers utilize small, thin strips of porcelain over the affected tooth and require less of the original tooth to be removed when compared to dental crowns. Veneers are ideal for treating small cracks and chips, misaligned teeth, hiding teeth defects and imperfections, and improving the overall appearance of your smile. While only using a limited amount of porcelain, veneers are strong, durable, and cosmetically pleasing. Porcelain veneers can have long-lasting results while preventing further damage to your teeth by providing an extra layer of protection.
Contact
If you want to know more about how to fix a chipped tooth or believe you are in need of porcelain crowns or porcelain veneers, contact us today to schedule a consultation!