Family Dentistry
Dr. Justin Roberts and our team at Roberts Dental Group strive to provide patients of all ages with exceptional dental care. We perform a wide range of preventative dental treatments to help patients maintain good oral health long-term. In addition to this routine care, we utilize state-of-the-art techniques to help patients with more advanced needs alleviate any discomfort they may be experiencing and improve the overall form and function of their teeth. Read more about these solutions in the following sections.
Oral Exams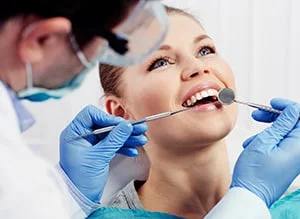 Professional dental exams are an important part of maintaining good oral health. We recommend most patients schedule a routine exam every six months. Through these regular oral check-ups, our team can evaluate the condition of the patient's teeth and gums, diagnosing any problems—such as oral cancer, gum disease, or tooth decay—before they can progress and require more in-depth treatment.
At a patient's first visit, we perform a thorough dental exam that involves evaluating several criteria related to their oral health. Having completed advanced training at the Kois Center in Seattle, Dr. Roberts believes in providing comprehensive dental care that takes into account a patient's overall health. Through this total health approach to dentistry, Dr. Roberts can help patients optimize their oral health by looking beyond specific dental problems and understanding related concerns in the process.
Dental Cleanings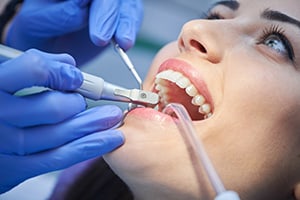 While daily hygiene habits can help protect teeth from plaque and bacteria, dental professionals can provide a more in-depth and thorough cleaning. During your routine visit, our team will gently remove plaque and tartar from hard-to-reach areas and polish your enamel. In addition to providing the fresh feeling of a clean mouth, this process helps to prevent the buildup of plaque and tartar (also known as calculus) that can lead to decay and gum inflammation.
Pediatric Dentistry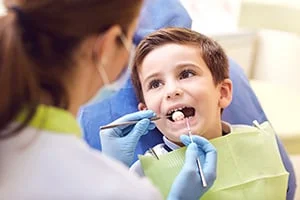 Our team strives to provide a safe, comfortable environment for kids of all ages. Since oral hygiene habits are often learned when young, we believe in educating children and adolescents about how to properly care for their teeth through daily brushing and flossing. Whether their appointment is for a regular cleaning and exam or other dental treatment, our team makes sure to take their time with each patient to explain all of our tools and processes to alleviate any fear.
Dental Care for Adults & Seniors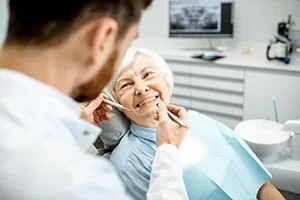 Just as our pediatric patients receive care personalized to their life stage, we understand that our adult and senior patients deserve the same degree of attention to their unique needs. Dental care for these individuals can range from cosmetic and restorative treatments to advanced solutions like periodontal therapy and dental implants. Our adult patients are given attentive care to ensure they maintain the form and function of their teeth for years to come.
Fluoride Treatments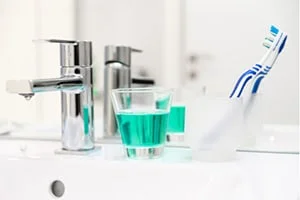 Fluoride treatments can be performed on pediatric and adult patients. When done on a regular basis, this treatment option has proven to help lower the risk of cavities by making teeth more resistant to plaque.
Sealants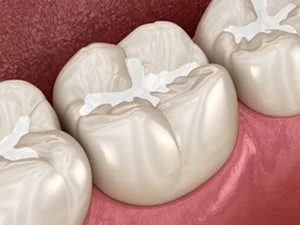 Made of a durable plastic material, sealants may be placed on the chewing surface of the back teeth to help prevent tooth decay. Often performed on children, this treatment creates a protective layer that helps to avoid bacteria buildup in small crevices that can lead to cavities.
Root Canal Therapy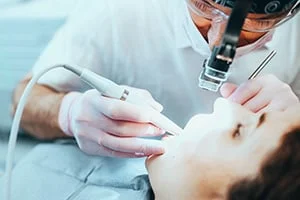 Root canal therapy is an endodontic treatment that removes the infected nerve tissue from a  tooth root. This may be necessary if tooth decay progresses down to the nerve, which can cause significant pain and sensitivity. By performing a root canal, the infected tooth can actually be saved. This involves removing the infection and sterilizing the area to remove any bacteria. Once this chamber is sealed, a porcelain crown is typically placed over the tooth to add strength.
Dental Emergencies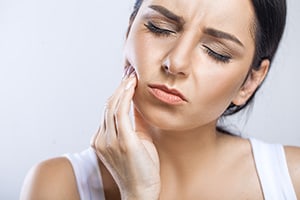 Sometimes dental problems occur suddenly and need prompt care. Whether you have been injured, have had tooth damage, or are experiencing severe oral pain, our team does their best to provide urgent treatment for dental emergencies. If you have a timely dental problem, please give us a call, and we will schedule an appointment as soon as possible.
Scaling and Root Planing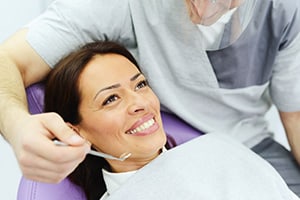 Scaling and root planing is often performed for patients with inflamed gum tissue, such as those suffering from periodontal disease. Scaling is a procedure that removes plaque and tartar on the visible tooth and below the gumline. Root planing is then typically done, which involves smoothing out the teeth to encourage your gum tissue to reattach, reducing the size of a potential periodontal pocket that can trap bacteria.